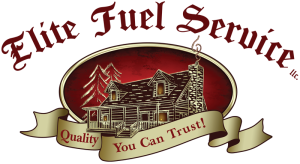 Family Owned and Operated Since 2002
At Elite Fuel Service, we place a high value on customer loyalty. We do our very best to provide high quality products and services at fair and affordable prices.
---
See What Our Customers Are Saying
Reviews matter. They show the quality of our service to new customers and we appreciate the feedback; positive and negative. It drives us to do better and be better. Consider leaving us a review! We would greatly appreciate it!
Tanks were installed professionally installed.
Elite Fuel Service, LLC provides prompt, courteous service to it's customers. Having been with them for several years, I highly recommend this business!
Chris Wiley Jr
2023-03-08
They delivered to my house with no issues and were on time. Really like this company and will be using them again
we just had them do our yearly furnace cleaning , and tyey were fantastic ! our regular guy did not come this time , instead 2 younger gentleman came , and did a terrific job. would definetly recommend this company !
Excellent company! Been with them for a few years, I have a service contract and only get my oil through them. Prices are good, and the techs are always friendly, knowledgeable and very professional. Always a pleasure to do business with!
I'm a first time home owner and really had no idea what company I wanted to go with for heating oil. I looked at some reviews and chose Elite based on their good service, and let me tell you, I have not been disappointed. Even through these wild times, their heating oil prices have been consistent and you even get a discount when you link a card on file for automatic payment! I have run into problems where I had forgotten the last time i received oil and ended up running out because of my own mistake. The Elite team was having a very busy Friday and they were able to fit me in immediately that day AND got a service technician out to bleed my furnace within a reasonable time. I have been hearing many horror stories with other companies lately, and I just want to say, you can absolutely trust Elite Fuel. Thank you!
Lisa AM Meredith-Unrath, MEdL
2022-02-25
We were having a terrible time with another company and Elite was able to help us in three days! Their service is better than I have had during the pandemic! The delivery man explained all he was doing and was very professional. Our monthly cost has been reduced by $100 each month.
They treat me like a prince. Happy.
It was cheaper for me to cancel my account. From another propane company and go with Elite Fuel. We were a costumer with the other company for over 40 years. So don't be afraid to switch to Elite Fuel Service.